GABA & L-Theanine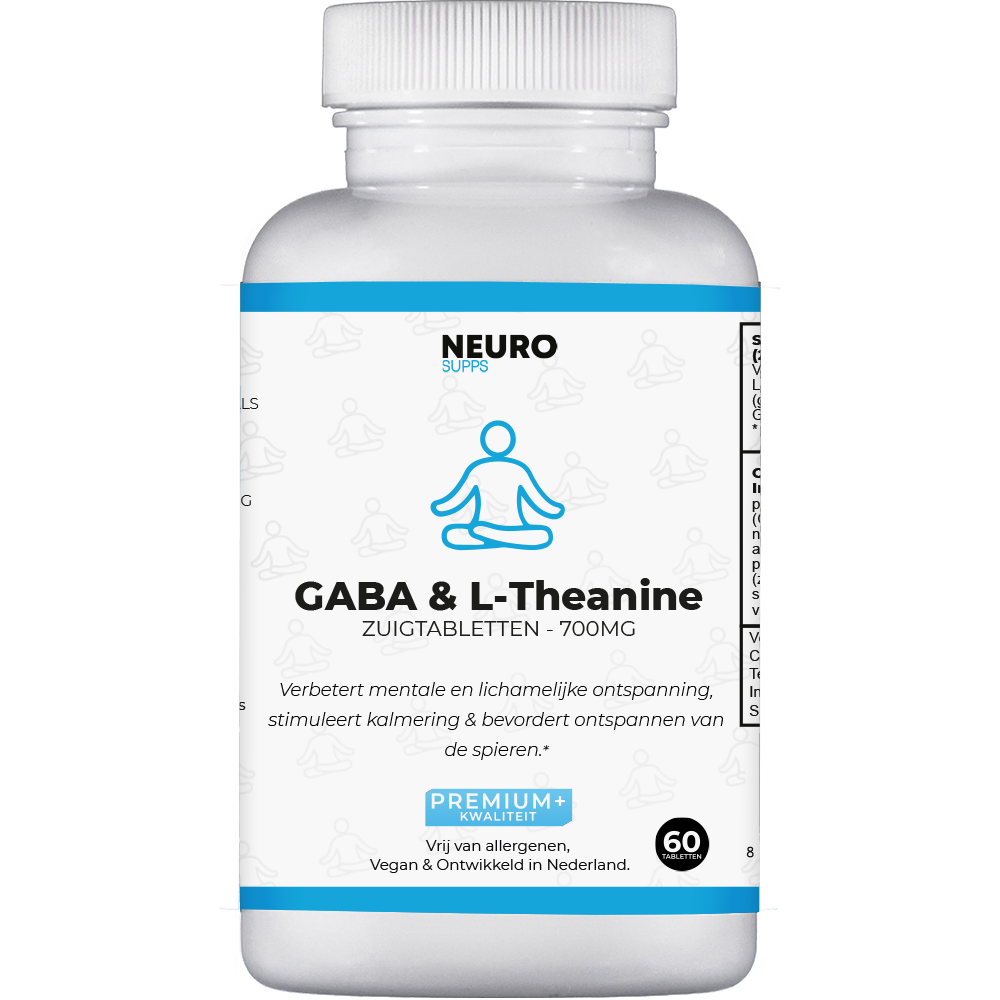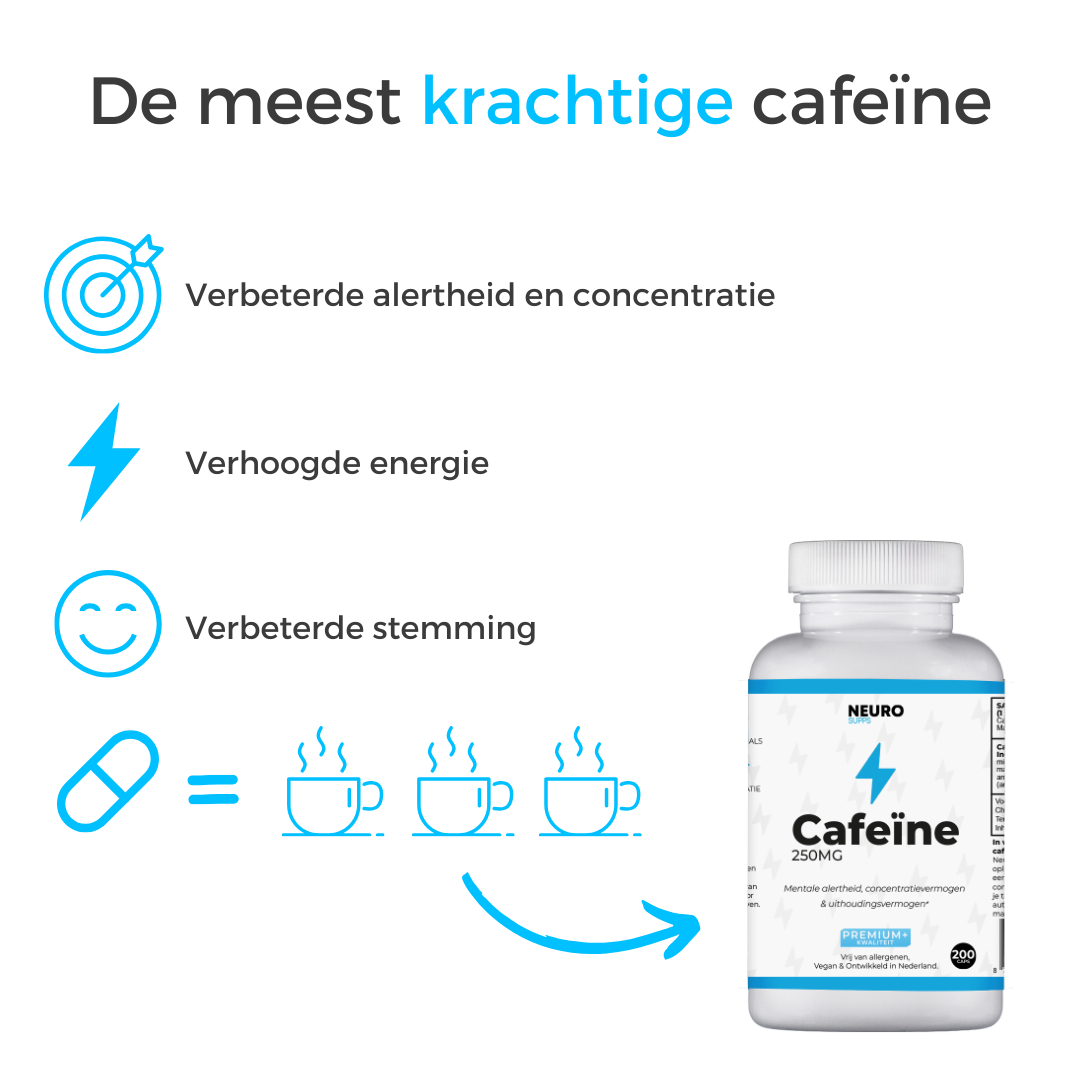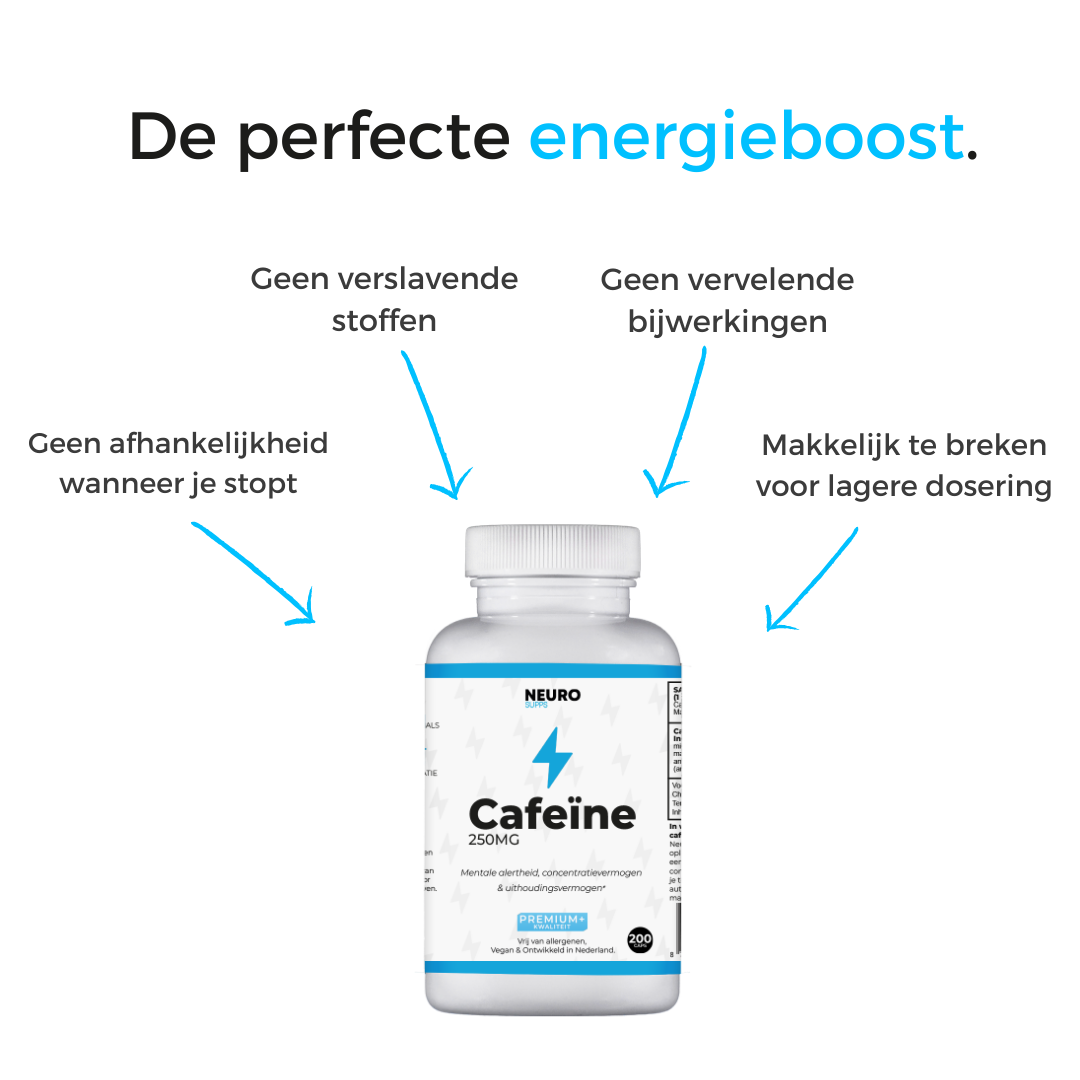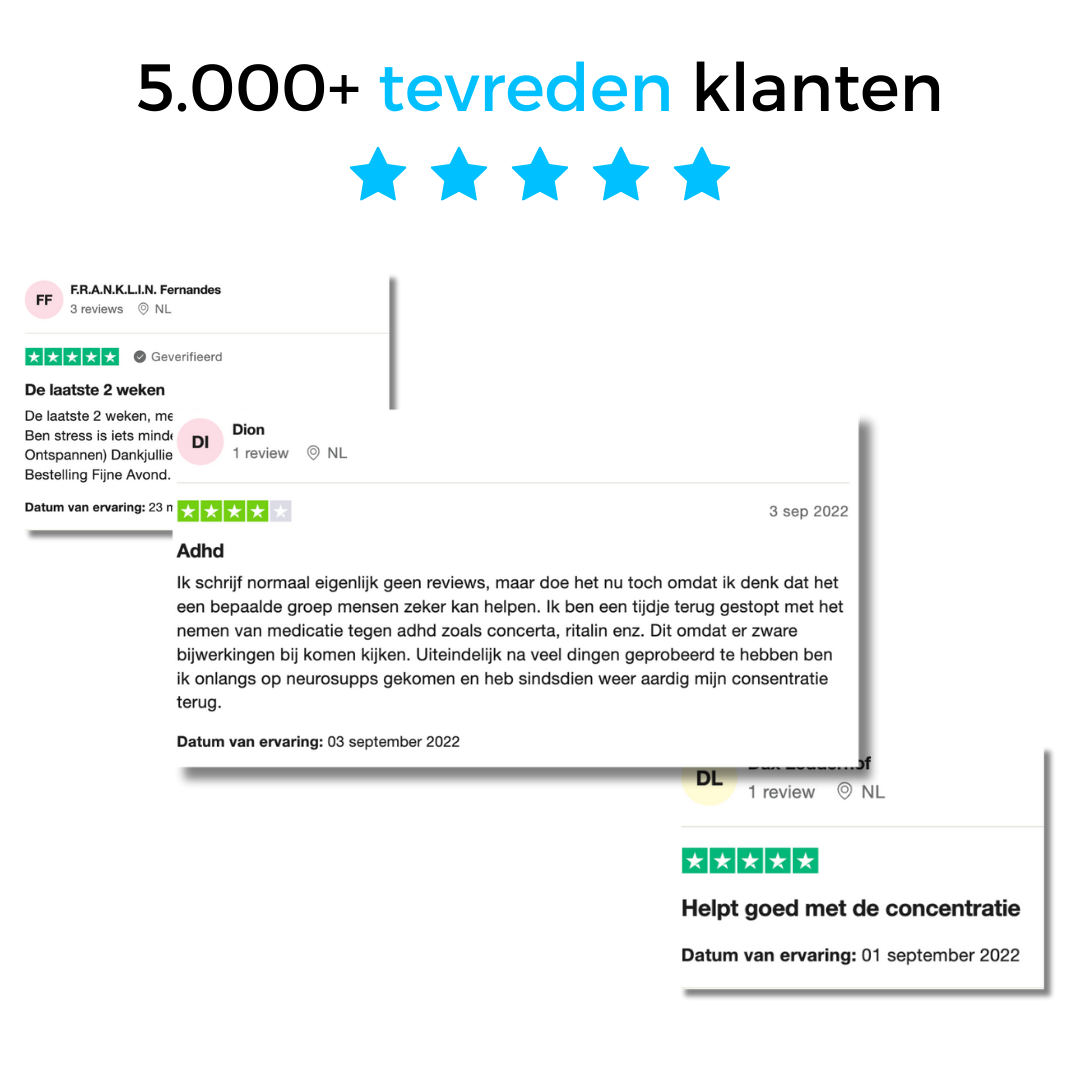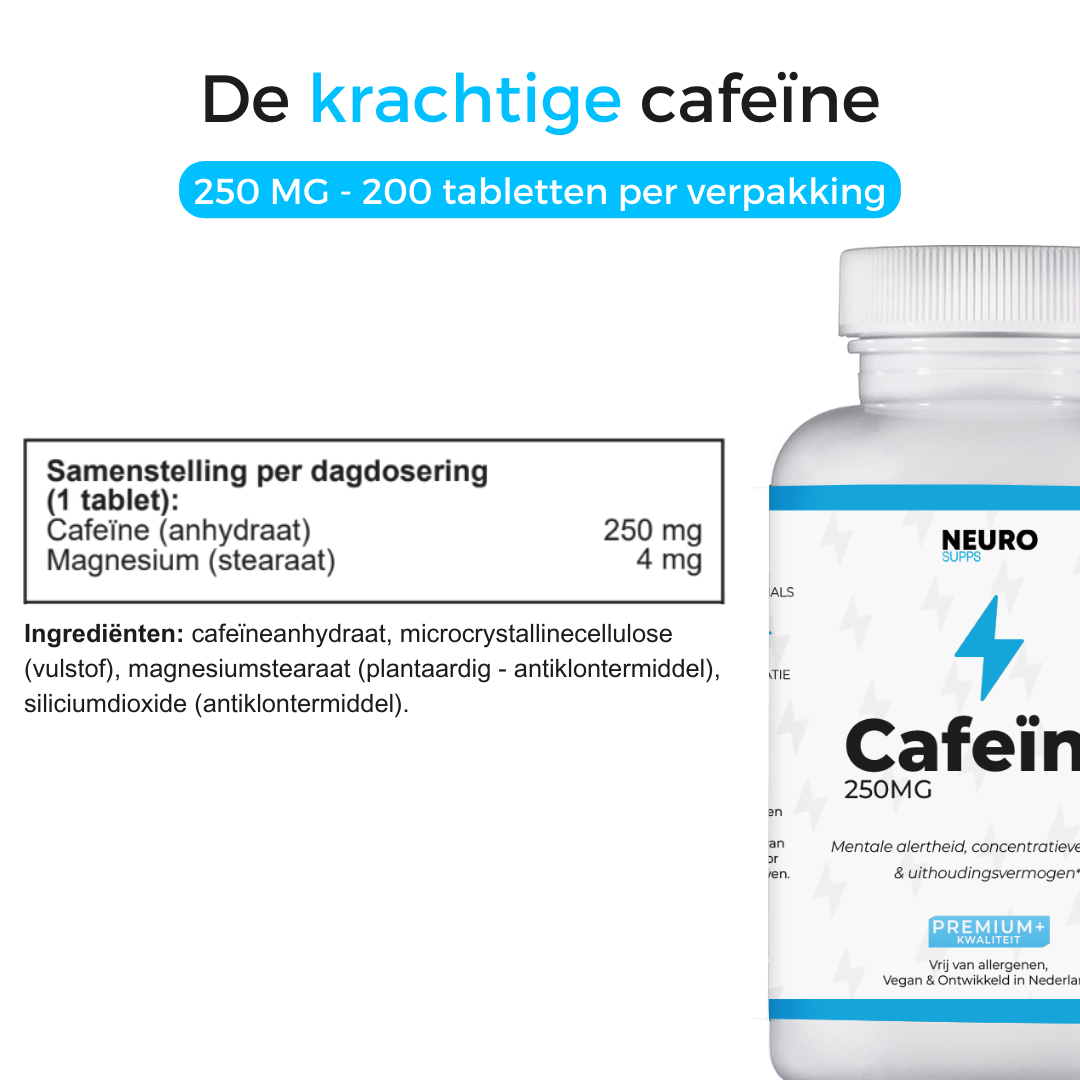 GABA & L-Theanine
Regular price
€3599
€35,99
Ordered before 9:00 PM = delivered the next working day
In stock, ready to ship

Inventory on the way
---
Characteristics
· 700 mg GABA per lozenge
· 75 mg L-theanine per lozenge
· 1.4 mg Vitamin B6 per lozenge
· Natural sedative
· High and fair dose
· Melt / suck tablet
GABA, with vitamin B6
· Enriched with L-theanine from green tea
· Suitable for vegans
Why lozenges?
Faster absorption: Our lozenges dissolve easily under the tongue, allowing the active ingredients to be absorbed directly through the mucous membranes into the bloodstream. This ensures a faster and more efficient absorption compared to regular tablets that first have to be broken down by the digestive system.
· Easy to take: Our lozenges have a pleasant taste, making them easier to take for people who have difficulty swallowing pills. They provide a convenient and practical way to take the supplement without the need for water or other liquids.
Targeted action: Since our lozenges are absorbed directly into the mouth, the active ingredients can act locally on the area where they are needed. This can be useful with supplements that provide specific benefits for oral health, throat soothing, or require a quick response.
Less burden on the digestive system: When taking lozenges, the active ingredients are bypassed through the digestive system, meaning they do not have to pass through the stomach and intestines. This can be beneficial for those with sensitive stomachs or digestive issues as it can reduce the strain on the system.
More flexible dosing: Lozenges can often be easily adjusted to suit individual needs and preferences. They can be easily divided into smaller parts or sucked longer to adjust the dosage. This offers greater flexibility in taking the supplement and allows for more precise dosing to be tailored to the individual's needs.
Discover a natural support for rest and well-being with Gaba & L-theanine, a nutritional supplement that can help you sleep better, reduce stress and support mental balance. Gaba & L-theanine contains carefully selected ingredients of natural origin, allowing you to relax in a natural way.
The Gaba & L-theanine formula is formulated with 700mg of GABA, an important neurotransmitter that helps relax the brain, and L-theanine, extracted from green tea and known for its relaxing properties. To promote optimal functioning, 1.4 mg of vitamin B6 has been added in the form of pyridoxal-5-phosphate.
Using Gaba & L-theanine is simple and easy to fit into your daily routine. Let 1 to 3 tablets melt under the tongue, as needed. These lozenges ensure rapid absorption of the natural ingredients, allowing you to quickly experience the benefits.
It is important to know that Gaba & L-theanine is a natural dietary supplement and can complement a healthy lifestyle. It is important not to exceed the recommended dosage. Consult a health care professional before using this supplement, especially if you are pregnant, nursing, under medical treatment or have any health problems.
Gaba & L-theanine is suitable for vegetarians and vegans and is free of artificial additives. The supplement has been carefully composed to naturally support you in finding inner peace and balance.
Store Gaba & L-Theanine in a cool, dry place and make sure it is kept out of the reach of young children.
Experience the power of natural relaxation with Gaba & L-theanine. It's time to leave stress behind and strive for a healthier and more balanced life.
GABA - Amino acid naturally produced by your brain to calm your mind.
GABA is often used as a dietary supplement to help relax and support mental balance. It is also sometimes used to promote a better night's sleep. GABA is often taken by people seeking a natural sedative.
· 700 mg GABA per lozenge
L-theanine – Naturally from green tea
L-theanine is often used as a dietary supplement to promote a sense of relaxation and calm. It can help reduce stress and support a sense of well-being. L-theanine is commonly taken by those seeking natural support for a balanced mood.
· 75 mg L-theanine per lozenge
Vitamin B6 in the form of pyridoxal-5-phosphate
Vitamin B6 is commonly used as an essential nutrient involved in various processes in the body. It plays a role in metabolism, the functioning of the nervous system and the production of red blood cells. Vitamin B6 is often taken as part of a healthy diet and lifestyle.
· Supports mental balance
· 1.4 mg Vitamin B6 per lozenge
Nutritional information
Per 2 lozenges Vitamin B6 (pyridoxal-5-phosphate): 1.4 mg 100% RI* L-theanine (green tea extract 98%): 75 mg GABA: 700mg * Reference intake
Allow 1 to 3 tablets to melt under the tongue. As required.